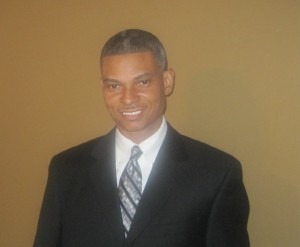 "Citywide took very good care of us. Buying our first home went smooth. Thanks Kenny!"
"I didnt know what to do really. But Kenny of Citywide took care of everything. We got a beautiful new home thru the HUD program. Only had to put $100 down.He made it happen."
"Thru Citywide Realty I was able to buy several rental properties dirt cheap. Not only that. They also managed the rehab for me and set me up with a property manager. My portfolio is cashflowing every month. Thanks Boclair."
Welcome to Citywide Realty
We can sell ANY home listed by ANY broker and we are not limited to the homes on this website. We have a LOT MORE properties to sell you than what's here on our website. We can discuss all the properties once you contact us.
We specialize in selling and buying homes in Hinds, Madison, Rankin, Yazoo and surrounding counties. We understand how difficult it can be to buy your first home . That's why we are here to cater to your special needs.
We also have access to deeply discounted foreclosures and investment properties. Our goal is to help you through the process and make it as stress-free and enjoyable as possible. We do this by giving you all of the information you need to make an informed and educated decision, by representing you and your best interests every step of the way, by negotiating on your behalf to get you the best price and terms possible, and by letting you make the best decisions for you with absolutely no pressure from us
Our service highlights include:
First Time Home Buyers
• We help you find that desired home
• Financing for first time homebuyers
• We help with all the paperwork
• We help with downpayment assistance programs
• Only $100 to $500 down on some homes!!
• Professionalism and attention
Investors
• A wide selection of deeply discounted deals
• Finance sources
• Rehab management
• Property Management if needed
• We can list the property if you want to retail it
• Complete Turnkey One Stop Shop
We are here for all of your housing needs. Whether you are an investor wanting cashflow rental properties or a first time home buyer. Citywide has the resources to make it happen for you.
**Note that we will represent you as a buyer agent.We will take you by the hand thru the entire buying process.
Homes to Buy and Homes for Sale in
Jackson Metro and more!

We will take the time to listen to your needs and desires to help you find the home of your dreams. Please fill out our request forms so we can help you in detail!

We are licensed Real Estate Specialists and are very experienced in Hinds, Madison, Rankin, Yazoo, and surrounding counties. We also continually work with people in Jackson metro, Brandon, Terry, Clinton, Madison, Ridgeland, and Pearl areas.

We help homewoners protect their investment by offering full service property management including marketing, tenant screening, rent collection, and professional maintenance.